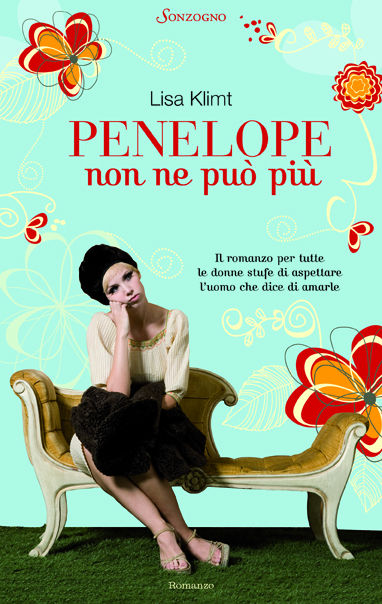 Penelope Non Ne Può Più
di Lisa Klimt


Prezzo di copertina: € 18,00
Prezzo EBook: Non Disponibile

Editore:
Sonzogno
Titolo Originale:
Toutes Des Penelopes!
Traduttore:
G. Lupieri
Pagine:
235
Genere:
Narrativa Moderna
Certe storie si ripetono attraverso i secoli. Come per esempio quella di Stéphanie, vittima della "maledizione di Penelope". La nostra eroina nella vita ha tutto quello che serve: è bella, ha un lavoro invidiabile in una prestigiosa casa editrice, un appartamento nel cuore di Parigi e tante amiche che si prendono cura di lei. Ma un filo misterioso la lega a un'epoca antica e a quella sposa modello che attendeva pazientemente il ritorno del suo Ulisse. Rispetto ai tempi di Omero, sembra che siano cambiati solo gli accessori: al posto del telaio Stéphanie inganna il tempo con il telecomando, mentre il suo Ulisse - fotografo di moda - va in giro per il mondo con uno stuolo di modelle. Aspettando che lui si faccia vivo, lei se ne sta tutta la sera sul divano davanti al televisore. A farle compagnia c'è solo Telemaco, il molesto cagnetto che il fedifrago le ha regalato per il loro anniversario. Finché un fatale incontro con un uomo a metà tra Brad Pitt e George Clooney, forse inviato da Zeus in persona, muterà il destino di Stéphanie, trasformandola nella vendicatrice di tutte le penelopi. Passate, presenti e future.

Quante di noi sono state Penelope almeno una volta nella vita? In attesa di una telefonata o di un messaggio? La giovane Stèphanie, protagonista di questo romanzo, è una Penelope di seconda generazione: come sua madre anche lei ha ereditato questa maledizione. E così quando il suo fidanzato parte per l'ennesimo viaggio di lavoro eccola lì pronta a controllare il cellulare ogni mezz'ora e a vivere in eterna attesa di un suo gesto. Non mancheranno le amiche ribattezzate Diana ed Atena ed un capo degno di essere soprannominato Zeus a movimentare la vita di questa giovane Penelope francese! Un romanzo divertente, ricco di humour e di mitologia greca a metà tra Sex and the City e Bridget Jones vi saprà strappare molti sorrisi. Lisa Klimt ha dato vita al mito di Penelope rendendolo attuale e moderno senza mai perdere quella sottile ironia che la contraddistingue. Con uno stile fresco e moderno eccoci quindi ad inveire contro la testardaggine di Stephanie e a ridere insieme a lei delle sue disavventure ripensando magari ai nostri momenti passati in cui eravamo una Penelope o una Arianna del caso. Un romanzo davvero spiritoso e divertente che consiglio soprattutto in vista dell'estate per soddisfare la voglia di leggere qualcosa di diverso.
Durata della lettura:
un giorno
Bevanda consigliata:
tè alla pesca
Età di lettura consigliata:
dai 17 anni
"E se Penelope un giorno avesse smesso di aspettare Ulisse?"
Lisa Klimt come la protagonista del romanzo, lavora in una casa editrice. Vive a Parigi con il suo compagno (ovviamente bello come un dio greco) e il suo cane, che l'hanno ispirata a scrivere questo romanzo.

E voi cosa ne pensate? Siete incuriositi?