<a href="http://readingattiffanys.blogspot.com/2011/06/speciale-i-pilastri-di-camelot.html"/><img src="http://i54.tinypic.com/65tsf5.jpg"/></a>
Segreti sepolti da sec
oli, assassini feroci, amori passionali e il più grande complotto mai ordito contr
o la grande regina Elisabetta.
Stregoneria, intrighi di corte e antiche leggende. Tutto il fascino dell'inghilterra
elisabettiana in un thriller
mozzafiato.
di Phil Rickman
Prezzo di copertina:
€ 14,90
Formato:
Rilegato
Pagine:
416
Lingua:
Italiano
Titolo originale:
The Bones of Avalon
Lingua originale:
Inglese
Editore:
Newton Compton Editori
Anno di pubblicazione:
2011
Traduttore:
L. Rodinò e M. Ricci
Generi:
thriller storico
Londra, 1560. Elisabetta Tudor è sul trono da un anno.
John Dee è il giovane matematico e astrologo
di corte ed è anche il consigliere più fidato della regina. Molti però
sostengono che pratichi le arti occulte e tramano per spodestarlo e allontanarlo da lei.
Elisabetta, spaventata dal
clima di intrighi e sospetti che minano la stabilità del suo regno e terrorizzata da alcune strane profezie, decide
che c'
è solo un modo per consolidare il suo potere: riaffermare la nobile discendenza dei Tudor, cioè ritrovare i
resti di Re Artù, che la leggenda vorrebbe sepolti nell'abbazia di Glastonbury, la mitica Avalon. Co
sì incarica John
Dee di recarsi sul posto e cominciare le ricerche. Ma al suo arrivo nella tetra cittadina di campagna, l'uomo scoprirà
che l'abate è stato assassinato e che un terribile se
greto si nasconde tra le mura dell'antica abbazia…
A lungo frainteso, condannato come uno
stregone, John Dee è
un eroe dimenticato dell'Inghilterra elisabettiana. Un uomo
troppo grande per la sua epoca.
La giovane Elisabetta è la regina di un paese profondamente lacerato dalle persecuzioni religiose messe in atto durante gli anni oscuri e sanguinosi del regno della sorellastra Maria. In quanto donna e protestante ha molti nemici all'interno della corte e dei paesi confinanti, soprattutto dalla Francia che vorrebbe Maria Stuarda sul trono dell'Inghilterra. Il potere è instabile e iniziano a girare pamphlet contenenti profezie di morte sulla regina. Elisabetta decide così di cercare le antiche spoglie di Re Artù, da cui i Tudor discenderebbero per linea diretta, questo non solo la salverebbe da morte certa ma la aiuterebbe a consolidare definitivamente il suo potere. Inizia così per John Dee, narratore in prima persona, e Robert Dudley, suo amico e vecchio allievo, un viaggio a Glastonbury alla ricerca delle ossa del Re più famoso della Britannia in nome della regina. Molti misteri e omicidi irrisolti accompagneranno il buon John Dee, mago e astrologo di corte, in questa tortuosa ricerca che lo porterà a scoprire un nuovo mondo nascosto dalle nebbie di Avalon. E' un libro molto intrigante e avventuroso, nonostante la prima parte risulti un pò troppo confusionaria a causa di repentini passaggi dal presente al passato. Per chi, come me, è amante dei thriller e dei misteri questa è una storia da non perdere. Misticismo e soprannaturale fanno da cornice ad eventi sinistri e macabri che vi terranno tutti con il fiato sospeso sino alla risoluzione del mistero sulla antica Avalon.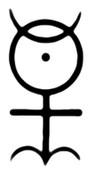 Cosa ne pensate di questo libro? Tenetevi pronti perché abbiamo una copia in più che potrebbe diventare di uno di voi! Diventate follower del blog e lasciare un commento a questo post ricordandovi di scrivere la vostra mail entro il 30 giugno...
«Una storia avvincente, un assassinio feroce, negromanzia, stregoneria… Tutto questo e molto altro in un solo grande libro.»
«Uno straordinario viaggio nel XVI secolo.»
«Rickman è uno scrittore geniale, insuperabile creatore di atmosfere.»
«Non celebriamo a sufficienza i nostri scrittori, è tempo di celebrare Phil Rickman.»
Durata della lettura: sei giorni
Bevanda consigliata: tè al bergamotto
Età di lettura consigliata: dai 16 anni
Voto: 7