Eccoci ancora con la consueta rubrica
lanciata dal blog
Twins Book Lovers
In questa rubrica i temi affrontati saranno molto vari, riguarderanno sempre il mondo dei libri, ma anche film, attori, serie tv, musica…insomma…tutte cose che, da amanti dei libri, non potrete che approvare!

Il tema di oggi è:
5 personaggi che ho amato dei libri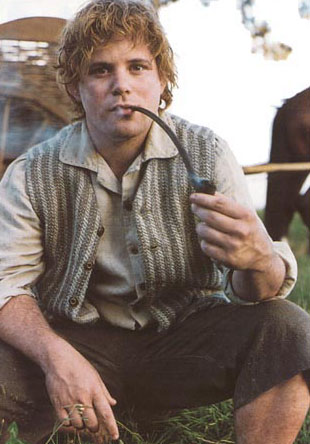 1. Samwise Gamgee The Brave
Ho amato profondamente questo personaggio: mi sono innamorata di lui leggendo l'intera trilogia per poi ritrovarmi incantata di fronte alla sua trasposizione cinematografica che gli ha reso giustizia. La sua crescita come personaggio è stata esponenziale: da semplice "guardia del corpo giardiniere" del buon padron Frodo, Sam è diventato il vero eroe pagina dopo pagina. Laddove la forza di volontà di Frodo veniva a mancare ecco che c'era al suo fianco Sam pronto ad aiutarlo e a spronarlo a continuare per il bene suo e della loro amata Contea. Senza di lui Frodo si sarebbe consegnato a Sauron e tutto sarebbe finito.
2. Forrest Gump
Tom Hanks ha reso immortale questo personaggio, per il grande pubblico la sua interpretazione è stata meravigliosa ed anche io l'ho trovata sublime. Ancora di più però ho amato la versione cartacea di Forrest Gump: un uomo fragile, una mente fine ed un cuore delicato che pagina dopo pagina hanno arricchito un personaggio dalle mille sfacettature. Le sue avventure e il suo amore smisurato per Jenny mi sono rimarranno nel cuore per sempre.

3. Amleto
To be or not to be..Immortale frase che per sempre rappresenterà questo personaggio nato dalla penna del Bardo. Ho letto tutto di Shakespeare ed è stato difficile scegliere un solo personaggio, ero tentata di mettere Romeo (sono romantica) ma alla fine ho scelto il principe Amleto con il suo tormento, con le sue ossessioni e visioni incarna alla perfezione l'uomo moderno.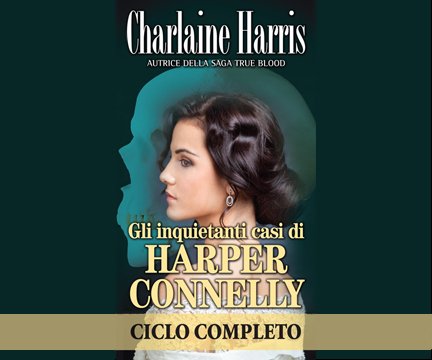 4. Harper Connelly
Non ho menzionato l'eroina più famosa della Harris, cioè Sookie Stackhouse perchè di fatto ho apprezzato ben poco quel personaggio che alla fine della serie è scaduto nella banalità più assoluta, ma ho scelto un'eroina forse poco conosciuta: Harper Connelly. I suoi quattro romanzi sono ben congeniati e danno la possibilità al lettore di conoscerla come personaggio senza annoiarsi e senza scadere nelle classiche ripetizioni che si ritrovano quando ormai una saga fa acqua da tutte le parti. Bella ed inquietante, dal carattere frizzantino e dalla mente acuta Harper ha catturato la mia attenzione ed i miei favori, diventando uno dei miei personaggi preferiti.
5. Ronald Weasley
Perchè Weasley è il nostro Re! Come si fa a non amarlo? Impacciato, combina guai al pari di Paperino ha catturato i miei favori sin dalle primissime pagine. Il suo amore per Hermione, la sua gelosia nei confronti di Harry e la sua fobia dei ragni sono solo alcune delle cose che ho amato di lui. Un personaggio forse più simile ai noi rispetto agli altri con le sue paure e il suo essere sempre semplice è in assoluto il mio favorito!
Ora tocca a voi, sono curiosa. Cosa ne pensate delle mie scelte? Voi quali personaggi avreste scelto?